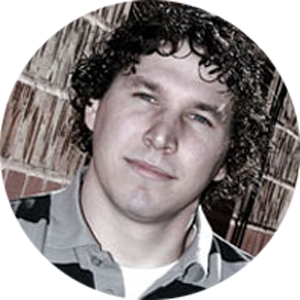 Dan Dematte
"You have two options: Either you will change the world, or the world will change you. What will it be?"
Dan DeMatte is a speaker and evangelist who is passionately dedicated to changing the way today's youth view the Church and saintly holiness. Dan works as a youth minister, national speaker, and television personality whose mission is to engage young adults in their faith, taking them on an adventure to discover the fruits of the Catholic Church.
Dan has extensive ministry experience. Serving as a missionary for one year with NET Ministries, Dan returned to his hometown of Columbus, Ohio, to start a dynamic college ministry at Ohio State University and Ohio Dominican University. While attending Ohio Dominican University, Dan became a youth minister and worked toward his degrees in theology and philosophy. Today Dan continues to serve as a youth minister in Columbus, Ohio, while working as the program director and co-founder for two huge youth movements: Jesus Jams and Catholic Youth Summer Camp. In just a few short years, Dan's programs have ministered to thousands of teens in the Columbus area.
Dan has also starred in various television programs, including A&E's reality show, God or the Girl, Larry King Live, and The View. He has vibrantly shared his testimony on The Today Show as well.
Currently, Dan is working on his master's degree in evangelization from the Pontifical College Josephinum. He is happily married to his wife, Amber Marie, and together they have three children.
Interested in bringing this author to your city?
Popular Products by Dan Dematte