Email Invitations
Recipient(s) Info
If entering more than one email address, separate each address with a comma.
You can also choose your own contacts from Google or Microsoft Outlook. Don't worry, only your selected contacts will be invited.
Other Ways to Share
Dec 6, 2019
God Has No Limits
This year's BEST ADVENT EVER content is drawn from Matthew Kelly's new book: Rediscover the Saints.
Order a Copy Today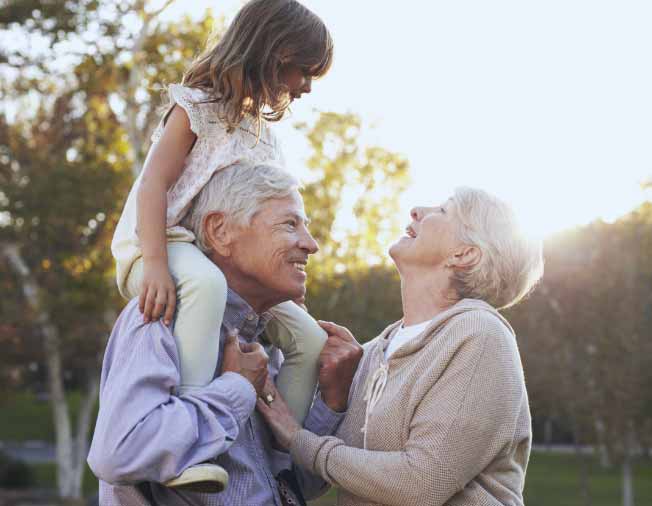 Double Your Impact Today!
For a limited time—whether it's a one-time gift, a monthly pledge or an increase to your current monthly pledge—your gift will be matched, dollar for dollar, making it worth twice as much!
Double Your Gift
Transcript
This program is made possible by the generous support of the Dynamic Catholic Ambassadors.
When I was 11, I got really sick, and I ended up being diagnosed with a chronic illness. And I remember sitting in a doctor's office at 11 with a doctor who specialized in my particular chronic illness. And he gave a pretty dire prognosis of my future. He told me that at best I was going to have three hospital stays a year every year for the rest of my life. He told me that I wasn't going to be taller than 5' 1", that I wasn't going to be able to go away to college, and that I wasn't going to be able to hold down a job.
Up until that point, I was a pretty happy go lucky kid, I was one of those kids who bounced off the walls and thought that the world was my oyster and that anything was possible. And so sitting in this room hearing that I suddenly felt like a limitless life had become extremely limited. It was pretty tough.
Fortunately, my parents found a second opinion. And we found another doctor who had a different way forward, a way forward with a very difficult and challenging lifestyle and diet but one that could lead to health. And so I ended up being pretty good up through high school to the point where, you know, I was about 6 feet tall, and I was getting ready to go away to college. And it was about four hours away from my home.
But my senior year, I got sick again, and those old feelings that I had in that doctor's office, they came right back to me. And I ended up making a decision, a decision that I wouldn't go away to this college because it was four hours away because who knows what would happen if I got sick again? And I chose a different college, a college that was much closer to home. And again I hated my illness because it had massively limited what I thought was a limitless world for me.
Now, growing up I didn't have a specific faith. My mom is Christian, my Dad is Jewish, and they just invited us to pursue God. But in this moment of crisis for me I was really asking a lot of questions: Who am I? What matters most? What matters least in my life? What was I put on this earth for? You know? And I thought that going to this college was me giving up on my future.
But God had a different plan for me. The college that I chose had the first Catholic Center for Evangelization in the United States three quarters of a mile down the road start my freshman year. And it was that place where my questions were answered. It was that place where I was introduced to Jesus. It was that place where I developed a personal relationship with him. It was that place where I entered the Catholic Church, where I was baptized, First Communion, Confirmation. And it was that place where I discovered the truly amazing possibilities that God had in store for me. And it was the place where the thing that I ended up hating most in my life became the thing I was most grateful for.
Transcript (spanish)
Este programa es possible gracias al apoyo generoso de los Embajadores de Dynamic Catholic.
Cuando tenía once años, me puse muy enfermo y terminaron diagnosticándome con una enfermedad crónica y recuerdo estar sentado a esa edad en el consultorio médico con un especialista en esa enfermedad en particular, quien emitió un pronóstico bastante calimitoso de mi futuro.
Me dijo que en el mejor de los casos iba a pasar internado en el hospital tres veces al año por el resto de mi vida. Me dijo que no iba a medir más de 5' 1'' y que no iba a poder ir a la universidad o mantener un trabajo. Hasta ese momento era un niño bastante despreocupado. Era uno de esos niños lleno de energía y entusiasmo y pensaba que tenia el mundo a mis pies. Así que al estar sentado en ese consultorio escuchando todo eso, sentí como que repentinamente mi vida ilimitada se tornó en una vida extremadamente limitada. Fue sumamente duro. Afortunadamente mis padres buscaron una segunda opinión. Y encontramos otro doctor con un modo distinto de proceder, un enfoque que requería una dieta y en general un estilo de vida difícil y desafiante pero que podía conducir a la salud. Por fin estuve bastante bien hasta mis años de secundaria al punto que llegué a medir 6 pies de alto y que me estaba alistando para ir a la universidad.
La universidad estaba como a cuatro horas de casa. Pero en mi último año de secundaria volví a enfermarme. Y todos esos viejos sentimientos que tuve en el consultorio médico volvieron a invadirme. Y terminé tomando la decisión de no ir a esa universidad que estaba a cuatro horas de distancia pues quien sabe qué podría pasar si me enfermaba de nuevo. Entonces escogí otra universidad, una que estaba mucho más cerca de casa.
Y de nuevo odiaba mi enfermedad pues había limitado masivamente lo que creía que era un mundo ilimitado para mí. Ahora bien, no crecí practicando ningún credo en especial. Mi mamá es cristiana y mi papá judío y simplemente nos invitaban a buscar a Dios. No obstante en ese momento de crisis en mi vida realmente me hacía muchas preguntas: «¿Quién era yo? ¿Qué importaba más? ¿Qué importaba menos en mi vida? ¿Para qué estaba yo aquí sobre esta tierra?», ya sabes. Y creía que el ir a esta universidad era darme por vencido, era renunciar a mi futuro. Pero Dios tenía otro plan para mí. Esa universidad que escogí tenía el primer centro católico para la evangelización en los Estados Unidos a menos de una milla de donde yo residía durante ese primer año como estudiante universitario. Y fue ahí donde mis preguntas encontraron respuesta. Fue allí donde escuché de Jesús y desarrollé una relación personal con Él. Fue en ese lugar donde fui recibido como miembro de la Iglesia, donde fui bautizado, donde hice la Primera Comunión, donde me confirmé. Y fue el lugar donde descubrí las posibilidades verdaderamente maravillosa que Dios tenía reservadas para mí. Y este fue el lugar en donde aquello que más odiaba en mi vida llegó a ser aquello por lo cual estaba más agradecido.