Email Invitations
Recipient(s) Info
If entering more than one email address, separate each address with a comma.
You can also choose your own contacts from Google or Microsoft Outlook. Don't worry, only your selected contacts will be invited.
Other Ways to Share
Dec 7, 2019
Good Fruit
This year's BEST ADVENT EVER content is drawn from Matthew Kelly's new book: Rediscover the Saints.
Order a Copy Today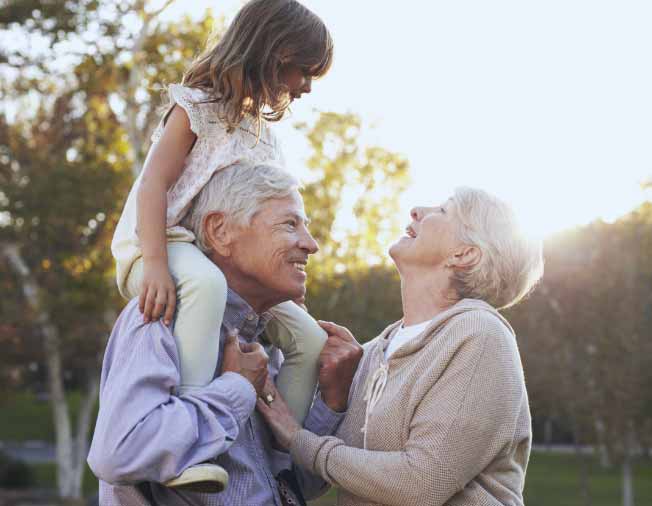 Double Your Impact Today!
For a limited time—whether it's a one-time gift, a monthly pledge or an increase to your current monthly pledge—your gift will be matched, dollar for dollar, making it worth twice as much!
Double Your Gift
Transcript
In tomorrow's Gospel reflection, we read about John the Baptist and his famous call to repent. You know, it's interesting that we hear these readings during Lent, and we also hear this reading during Advent. We're constantly being invited to repent, which means what? It means to turn back to God, and God as a loving Father constantly calling us back--constantly calling us to look at where we are in our lives, different parts of our lives and ask ourselves, "Ok, where is an opportunity to turn back to God, to collaborate with God more powerfully?"
And so in tomorrow's reading at church, the first part is about John the Baptist saying, "Repent. Turn back to God." But the second part is really important as well because Jesus talks about producing good fruit. Jesus talks about producing good food. And the idea of repentance isn't disconnected from the rest of our lives. It isn't, "Oh yeah, I did the repent thing, and now I can get on with my life." No, it's an invitation to realign our lives with God, with the-best-version-of-ourselves, with our value, with our character, with everything we believe to be good, true, right, just, noble. It is this invitation to this incredible realignment so we can yield better fruit. We can yield better fruit because God wants you to produce incredible fruit. What is that fruit? That fruit, holy moments is right at the core of that fruit. When you look at the lives of the saints--you know, it doesn't matter which one you think about, you look at, you read about--the saints were constantly producing the fruit of holy moments, just one at a time producing good fruit.
The other thing that we read about in tomorrow's Gospel is who shows up. It's the Pharisees, right? They were Jesus' great critics. Who are your great critics, ok, and what impact are they having on your ability to produce great fruit?
I was speaking with a friend last week from the Caribbean, and he was saying to me, "You know, nobody throw stones at a mango tree with bad fruit. You know if they're throwing stones at the mango tree, it's because the fruit is good, and they want some of the fruit." And the same is true with criticism, right?
You have critics in your life, great critics and small critics, and they bring to you discouragement. They bring to you spirits other than the Spirit of God. And so we have to be constantly aware. These Pharisees were always around Jesus, right? They're always there. They're always around. They're discouraging him, they're putting him down. they're discrediting him, they're calling him a liar, they're saying all sorts of things about Jesus, you know? And Jesus just calls them out. He says, "What kind of fruit are you producing, guys?"
And so again, tomorrow is an incredible reading. John the Baptist turned back to God. And maybe you might think, "I'm walking with God" and that might be true. But there may be one area of your life, one area of your life that is sort of tucked away, and you don't let God into that part of your life. And this year he's calling you to look at that and turn that area of your life back to him.
Tomorrow we're going to hear about: turn back to God, produce great fruit, and do not let your critics determine the direction of your life. That's a powerful Sunday reading.
Transcript (spanish)
En la reflexión del Evangelio de mañana, leemos sobre Juan el Bautista y su famoso llamado al arrepentimiento. Sabes, es interesante que esas mismas lecturas que escuchamos durante la Cuaresma, las escuchamos también durante el Adviento. Constantemente se nos invita a arrepentirnos, ¿Qué significa esto? Significa volver a Dios; y Dios como un padre amoroso constantemente nos llama a volver; constantemente nos llama a mirar donde estamos en nuestras vidas, en diferentes partes de nuestras vidas y a preguntarnos: «Bueno, ¿dónde hay una oportunidad para regresar a Dios y colaborar con Él poderosamente?
Y así, en el Evangelio de mañana, la primera parte nos relata sobre Juan el Bautista que dice: «Arrepiéntanse. Vuelvan a Dios». Pero la segunda parte es también muy importante porque Jesús habla sobre producir buen fruto. Jesús habla acerca de producir buen alimento. Y la idea del arrepentimiento no está desconectada del resto de nuestras vidas. ¿Cierto? «Ah sí, ya cumplí con esta cosa del arrepentimiento y ahora puedo continuar con mi vida». No, es una invitación para alinear de nuevo nuestras vidas con Dios, con la mejor versión de nosotros mismos, con nuestro valor, con nuestro carácter, con todo lo que creemos bueno, cierto, recto, justo y noble.
Es esta invitación a alinear de nuevo nuestra vida la que nos brinda la posibilidad de dar mejor fruto. Podemos dar mejor fruto porque Dios quiere seas maravillosamente fructífero. Y, ¿cuál es ese fruto? Ese fruto…momentos santos. Esos momentos constituyen la esencia de ese fruto. Cuando miras la vida de la santos, sabes, no importa en cuál de ellos pienses, a cuál mires o sobre cuál leas, los santos estaban constantemente produciendo el fruto de momentos santos, uno a la vez, produciendo buen fruto.
Lo otro que leemos en el Evangelio de mañana es quien se hace notar. Son los fariseos, no? Fueron los grandes detractores de Jesús. ¿Quiénes son tus grandes detractores y qué impacto tienen en tu habilidad de producir un fruto maravilloso?
La semana pasada estaba hablando con un amigo del Caribe quien me decía: «Tú sabes, nadie le tira piedras a un palo de mango con mal fruto. Sabes, si le tiran piedras a un palo de mango es porque el fruto es bueno, y quieren algo de ese fruto». Y lo mismo es cierto con la crítica, ¿no?
Tú tienes detractores en tu vida, unos grandes y otros pequeños, y ellos te traen desaliento. Te traen espíritus que no son el Espíritu de Dios. Y por eso tenemos que estar constantemente atentos. Aquellos fariseos estaban siempre alrededor de Jesús, ¿verdad? Siempre estaban allí. Pasaban desalentándolo, despreciándolo, desacreditándolo, llamándolo mentiroso, diciendo todo tipo de cosas acerca de Jesús, ¿sabes? Y Jesús simplemente clama y les dice: «Hombres, ¿qué clase de frutos están produciendo?».
Y así de nuevo, mañana la lectura del Evangelio es maravillosa. Juan el Bautista se torna a Dios. Y tal vez tú puedes pensar: «Yo estoy caminando con Dios» y puede ser cierto. Pero puede haber un área de tu vida; un área que está un tanto oculta y dónde no dejas entrar a Dios. Y este año te está llamando a mirarla y a tornarla hacia Él.
Mañana vamos a escuchar acerca de volver a Dios, producir grandes frutos y no dejar que tus detractores determinen la dirección de tu vida. Ese es el poder de la lectura del domingo.