Email Invitations
Recipient(s) Info
If entering more than one email address, separate each address with a comma.
You can also choose your own contacts from Google or Microsoft Outlook. Don't worry, only your selected contacts will be invited.
Other Ways to Share
Dec 9, 2019
Just Like You
This year's BEST ADVENT EVER content is drawn from Matthew Kelly's new book: Rediscover the Saints.
Order a Copy Today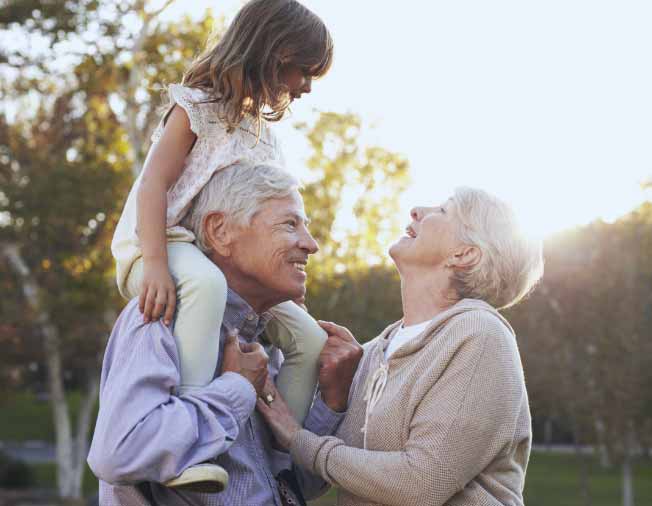 Double Your Impact Today!
For a limited time—whether it's a one-time gift, a monthly pledge or an increase to your current monthly pledge—your gift will be matched, dollar for dollar, making it worth twice as much!
Double Your Gift
Transcript
One of the biggest mistakes we can make when we consider the lives of the saints is to think that we are different. We do this in lots of different ways for lots of different reasons. We do put the saints up on pedestals, and that's driven by a positive notion and a negative notion.
The positive notion is that we want to celebrate them. We want to celebrate their goodness. We want to celebrate their contribution. We want to celebrate the beautiful lives that they lived.
But the negative notion of putting them up on the pedestal is that, when we put them up on the pedestal, there is a danger that we absolve ourselves of walking the same path, of making the same journey. There's the danger that we think to ourselves, "There they are up on their pedestals. They're different. I'm not like them." And that is an incredible mistake. That is a mistake that blinds us to so many of the amazing possibilities that God has in store for us, that God wants to share with us, that God wants us to pursue because they are not different. They are men and women and children like you and me. They are sons and daughters of God like you and me. They had hopes and dreams. They had fears and failures. They had people who love them, and they had critics, and they had people who hated them.
You know, it's amazing how many people feel very negatively towards Mother Teresa. It's astounding. It's like, "Hold on a minute. What's the problem here? A little woman is helping all these poor people and encouraging people all over the world." But some people don't like her, you know. And worse than not liking her, some people, like, actively worked against her in a lifetime, and some people wrote horrible articles about her when she died.
As God lays these amazing possibilities before you, there's going to be obstacles. There's going to be discouragement. There's going to be doubts. Sometimes you'll put doubts in your own mind. Sometimes other people will put doubts in your mind. But the biggest danger is that we fall into the trap of thinking, "The saints are different. We're not like them." It's not true. God is inviting you to a dynamic collaboration with him. Stay focused on that dynamic collaboration and incredible things will happen.
Transcript (Español)
Uno de los errores más grandes en que podemos incurrir cuando consideramos las vidas de los santos es pensar que nosotros somos diferentes. Hacemos esto de muchas maneras distintas por distintos motivos. Ponemos a los santos en pedestales motivados por ideas que hemos concebido, una positiva y otra negativa.
La noción positiva es que queremos rendirles homenaje. Queremos homenajear su bondad. Queremos celebrar su contribución. Queremos celebrar las bellas vidas que vivieron.
Sin embargo la noción negativa de ponerlos en un pedestal es que, cuando los situamos allí, corremos el riesgo de eximirnos de recorrer el mismo camino, de emprender el mismo viaje. Hay un riesgo de que pensemos: «Ahí están ellos en sus pedestales, ellos son distintos, yo no soy como ellos». Y eso es un error increíble. Ese es un error que nos ciega a las muchas posibilidades maravillosas que Dios tiene reservadas para nosotros, que Dios quiere compartir con nosotros y a las cuales Dios quiere que aspiremos porque no somos distintos. Ellos son hombres y mujeres y niños como tú y como yo. Son hijos e hijas de Dios como tú y como yo. Tuvieron esperanzas y sueños. Tuvieron temores y fallos. Había gente que los quería, gente que los criticaba y gente que los odiaba.
Sabes, es sorprendente que haya tanta gente que piensa negativamente sobre la Madre Teresa. Es impresionante. Es como: «Espera un minuto. ¿Cuál es el problema? Una pequeña mujer está ayudando a toda esta gente pobre y alentando al mundo entero». Pero ella no ha sido del agrado de algunos, sabes. Y peor aun, además de no sentir agrado por ella, han trabajado toda su vida en su contra. Algunos incluso escribieron artículos horribles sobre ella cuando murió.
Mientras Dios dispone estas maravillosas posibilidades frente a nosotros vamos a encontrar obstáculos. Va a ver desánimo, van a haber dudas. A veces tú pones dudas en tu propia mente. A veces otra gente pone dudas en tu mente. Pero el mayor riesgo es que caigamos en la trampa de pensar: «Los santos son diferentes. No somos como ellos». No es cierto. Dios nos invita a una colaboración dinámica con él. Enfoquémonos en esa colaboración dinámica y sucederán cosas maravillosas.