February 17
The Power of Progress
Day 4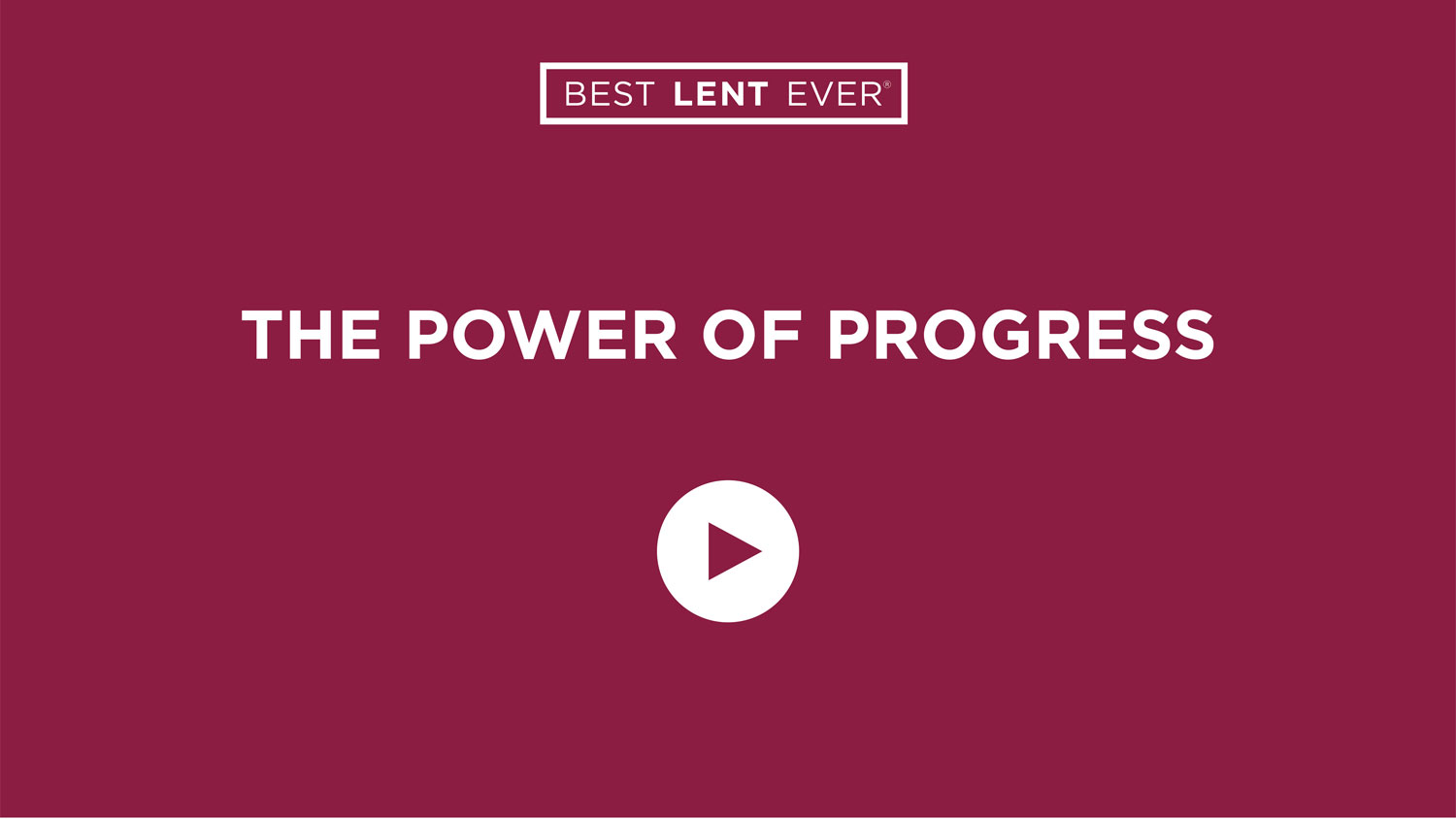 Focus
Change doesn't equal progress. Progress is any change, however small, that makes someone more perfectly himself or herself.
Act
Start asking yourself this question regularly: Am I making progress?
If you're reading Perfectly Yourself, read pages 18–21 (paperback version) or pages 20–23 (hardcover version).
Pray
Jesus, help me to respond to your challenge to actively seek what you want in every area of my life.
How do you measure progress?
Let us know in the comments!
In order to comment on the BEST LENT EVER reflections, you need to get a Disqus login. We encourage you to comment on this reflection, but keep in mind this is a public forum. All viewpoints are welcome, but we ask that you remain on topic and respect other members of the discussion. Please remember that we are trying to help each other become the-best-version-of-ourselves. We reserve the right to make editorial decisions regarding comments, including but not limited to removal of comments. Be Bold. Be Catholic.®