Email Invitations
Recipient(s) Info
If entering more than one email address, separate each address with a comma.
You can also choose your own contacts from Google or Microsoft Outlook. Don't worry, only your selected contacts will be invited.
Other Ways to Share
Mar 6, 2020
Undivided Attention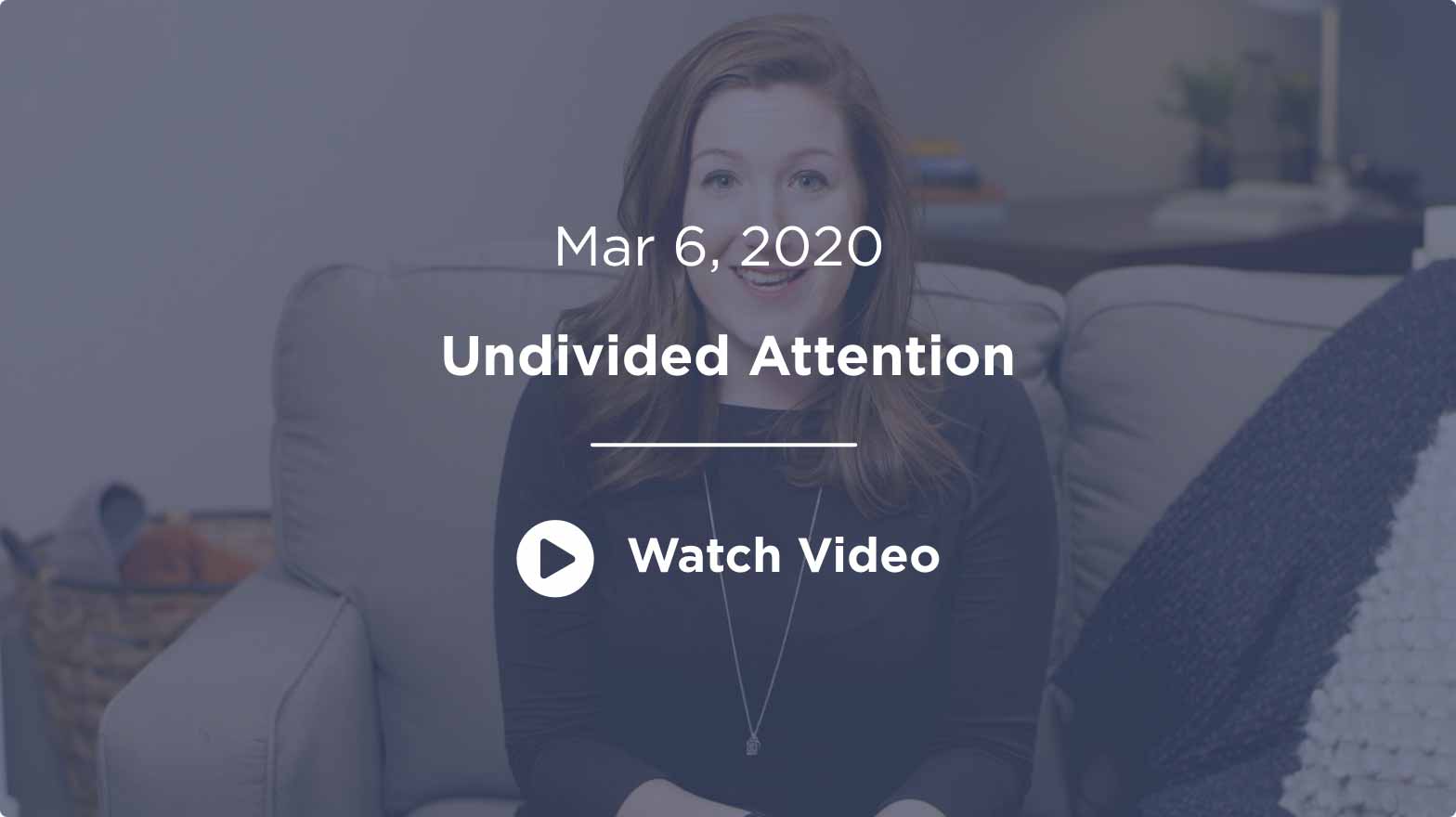 This year's BEST LENT EVER content is drawn from Matthew Kelly's new book: Rediscover the Saints.
Order a Copy Today
The More the Merrier!
Who do you know who needs some hope? Who do you know who needs some inspiration? Who do know who needs to see the amazing possibilities that God has in store for them? Invite them to have their BEST LENT EVER!
Invite Your Friends
Transcript
BEST LENT EVER is made possible by the generous support of The Ambassador's Club.
My grandma is an incredible listener. Whenever I go home to visit, I make a point of driving over to Grandma's house. We sit up at the kitchen counter, have a cup of coffee and just a great conversation. And we talk about everything—what's happening in the town, our family, work, just life. And what's really amazing about these conversations is neither one of us is looking down at our phones. And—believe me—I have a difficult time putting my phone down sometimes. But my grandma doesn't multitask or do other things when she's talking to me. She is completely present with me and gives me the gift of undivided attention. And these conversations have helped me to make some really big decisions with my life, like where I wanted to go to school, what job opportunities I wanted to pursue, and even navigating through some difficult life situations.
I remember my freshman year of college. It was really hard. I was far away from home working multiple jobs, studying like crazy. But when I would go home on break, I'd talk to grandma about it, and she would listen patiently and help me to see the situation in a new way that I hadn't thought of before. But it was just her act of listening that made me feel heard, made me feel known, and made me feel deeply loved.
I know sometimes that I can be distracted, and sometimes I don't pay attention, but watching my grandma love us through her little way of listening, it's made a huge impact on my life. Paying attention with undivided attention may seem like such a little thing but it makes all the difference in the world.
Transcript (Español)
Mi abuela es la mejor en saber escuchar. Cada vez que voy a casa de visita, me aseguro de incluir una visita a la casa de la abuela. Nos sentamos en la barra de la cocina, tomamos una taza de café y hablamos largo y tendido. Y hablamos de todo. Lo que está pasando en la ciudad, nuestra familia, el trabajo, la vida. Algo que es realmente increíble durante estas conversaciones es que ninguna de nosotras está viendo su teléfono. Y, créeme, a veces me cuesta mucho dejar mi teléfono. Pero mi abuela no se pone a hacer varias cosas u otras cosas mientras platica. Ella está completamente presente para mí y ella está completamente presente conmigo y me da el regalo de estar completamente atenta. Estas conversaciones me han ayudado a tomar grandes decisiones en mi vida: como a que universidad quería ir, qué oportunidades de trabajo quería perseguir e incluso a navegar a través de algunas situaciones difíciles de la vida.
Recuerdo mi primer año de universidad, fue muy difícil. Estaba lejos de mi familia trabajando en varios trabajos, estudiando como loca. Pero cuando llegaba a casa a descansar, hablaba con la abuela sobre ello y ella me escuchaba pacientemente y me ayudaba a ver la situación de una manera nueva que yo no había pensado antes. El solo hecho que me escuchara con interés me hizo sentir comprendida, me hizo sentir reconocida y me hizo sentir profundamente amada. Sé que a veces puedo distraerme y a veces no presto atención, pero ver a mi abuela amarnos a través de algo tan pequeño como lo es su forma de escuchar, ha hecho un gran impacto en mi vida. Prestar atención, estar completamente atento, puede parecer algo pequeño, pero hacerlo crea una gran diferencia en el mundo.