I Heard God Laugh Is Now Available!
Oops! You missed the pre-order offer, but we have good news. Matthew Kelly's new book is available RIGHT NOW and you can still get a great deal.
Order I Heard God Laugh today and get FREE SHIPPING! Plus, when you order three or more copies, you get an extra 20% off each copy!*
Order Now
* 20% discount is only applied to I Heard God Laugh hardcover copies; not your entire order.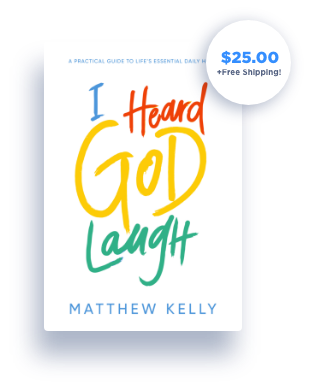 Pre-Order Today
Is Your Life Working?
Are you taking care of your soul? Are you feeding it and nurturing it? Or are you ignoring it and neglecting it? The reality is, most people have never really been taught how to tend their souls. Matthew Kelly's new book I Heard God Laugh will help you to do just that—and so much more.