Murphysboro, IL Event
March 30, 2019
Find Your Greatness
Great habits create great lives. Are your habits helping you become the-best-version-of-yourself? At the Find Your Greatness Event learn the habits for a great life!
About the Event
Our lives change when our habits change. Based on Matthew Kelly's book The Four Signs of a Dynamic Catholic, Find Your Greatness will introduce you to four simple ways to reach your full potential.
Event Information
Speakers
Amanda Recktenwald and Jack Beers
Location
St. Andrew Catholic Church
724 Mulberry St.
Murphysboro, IL 62966
Doors open an hour before the event. We recommend you arrive at least a half hour before the start of the event to collect your event materials and find a seat. For a more prayerful experience for everyone, please silence your cell phone when the event starts and refrain from taking photos and videos. This event is not recommended for children under ten.
Incredible Speakers & Musician
Amanda Recktenwald
Amanda Recktenwald serves as the Email Team Leader at Dynamic Catholic, developing email marketing and program strategies to meet people where they are.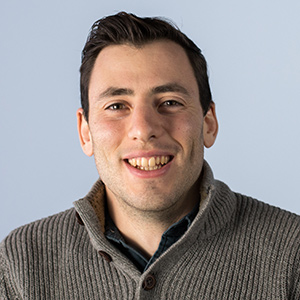 Jack Beers
Jack Beers is a Dynamic Catholic team member who has played a key role in developing resources like BLESSED, BEST LENT EVER and the book Beautiful Mercy.
John Paul Von Arx
John Paul Von Arx is a singer-songwriter who has toured with regionally acclaimed country band "Back Country Roads" as well as the Christian rock band, "The Thirsting". He recently released his new album "Break Through".
---