Share Your Gratitude
Very often, the people who have the greatest impact on our lives never know it. Use one of these beautifully designed postcards to say thank you to someone who helped you discover that there is genius in Catholicism.
Get 3 Free Postcards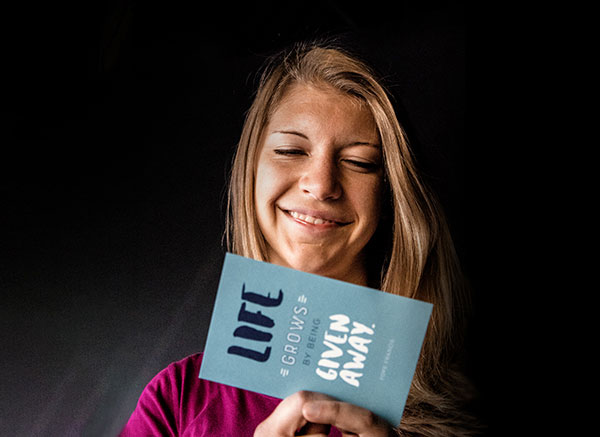 Share in Prayer
Everyone you will ever meet is fighting a hard battle. Someone may look perfectly fine, but you never know what is going on inside. Perhaps one of the greatest joys of heaven will be seeing how much of a difference our prayers made in the lives of others. Pray for the people in your life—it's one of the most powerful things you can do.
Share The Prayer Process
One of the greatest gifts you can give someone is to help them develop a sustainable prayer life—a daily habit of prayer that works for them. The Prayer Process is a simple, practical way to have regular, meaningful conversations with God. Give your loved ones a pocket-size Prayer Process card so they can take this prayer wherever they go.
Share on Social
Words are powerful. They can instill hope, encourage, provoke thought, and change the course of our lives. Inspire your friends on Facebook, Twitter, or Instagram with a bold and motivating quote—and help them rediscover the genius of Catholicism.