Our Team
At Dynamic Catholic, we have many unique talents and abilities, but only one Mission: to re-energize the Catholic Church in America. We each have a role to play, and by working together, we believe we can accomplish great things. Together we are changing the world — one day at a time.
Meet the Senior Leadership Team
Meet the Leadership Team
Claire Darnell
Director of Ministry
Andrew Krumme
Director of Business Services
Maggie Marsh
Executive Assistant
Meet the Dynamic Team
Ethan Avina
Event Coordinator
Sister Melanie Bair, OSF
Development Officer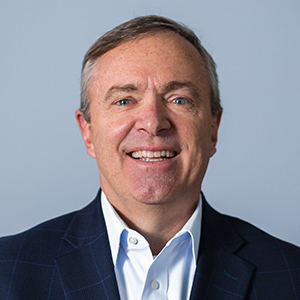 Bill Baird
Dynamic Parish Consultant
Clay Barton
Mission Partner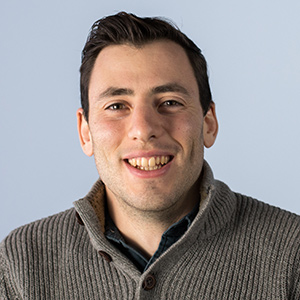 Jack Beers
Dynamic Parish Co-Leader
Karen Berling
Data Administrator
Doug Beyer
Design Team Leader
Maddie Black
Event Coordinator
Conor Boland
Prospect Research Analyst
Alexandra Brzezinski
Video Producer
Mary Burger
Senior Event Coordinator
Donald Carson
Marketing Team Leader
Sam Dicken
Software Developer
Carol Duncan
Senior Development Officer
Susan Durand
Junior Salesforce Administrator
Chris Eager
Senior Salesforce Administrator
Bridget Eichhold
Ministry Coordinator
Sean Ferguson
Mission Partner
Joel Fernandez
Fulfillment Operator
Katie Ferrara
Program Development Team Leader
Jacob Fisher
Database Administrator
Beth Ford
Accounting Team Leader
Evelyn Garcia
Pilgrimage Coordinator
Peter Garcia
Front End Web Developer
Anthony Gerke
Data Team Leader
Melissa Gillie
Mission Team Floor Lead
Jenna Greiwe
Mission Team Leader
Bonnie Grieshop
Bookkeeper
John Griffin
Welcome Coordinator
Madeline Gulan
Mission Partner
Sarah Hack
Direct Mail Coordinator
Katie Harkins
Mission Partner
Peter Herbert
Content Lead
Emalie Huber
Human Resources Coordinator
Camilo Jimenez
Project Lead
Ben Johnson
Data Analyst
George Josten
Human Resources Team Leader
Chris Kaiser
Senior Development Officer
Jessica Kobunski
Pilgrimage Team Leader
Elisa Kozak
Mission Partner
Luke Kozak
IT Team Leader
Gertrude Kumi
Mission Partner
Scot Landry
Dynamic Parish Co-Leader
Alton Lee
Operations Team Leader
Rachael Lewis
Senior Development Officer
Daniela Locreille
Dynamic Parish Consultant
Jarrod Luca
Front End Web Developer
Elizabeth Martinez
Events Team Leader
Sam Martinez
Mission Partner
Tom Marvel
Fulfillment Lead
PJ McConnell
Cinematographer
Michael Milano
Senior Development Officer
Matt Miller
Fulfillment Team Leader
Heather Moster
Research Lead
Sarah Pacini
Web Designer
Scott Reed
Software Developer
Sarah Richards
Prospect Research Analyst
Victor Ricardo
Fulfillment Operator
Matt Scherr
Senior Development Officer
Lindsey Schrock
Program Development Lead
Fr. Robert Sherry
Chaplain
Grace Smith
Executive Assistant to the Leadership Team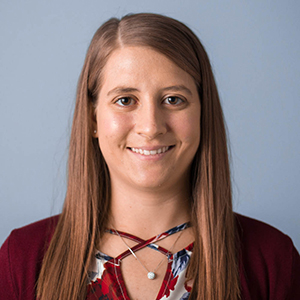 MaryAnne Steiner
Bookkeeper
Matt Szekeresh
Data Administrator
Hannah Vollmer
Mission Partner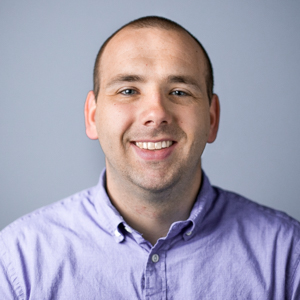 Kenny Wandstrat
Recruiter
Steve Wandstrat
Maintenance Coordinator
Dan Warner
Mission Partner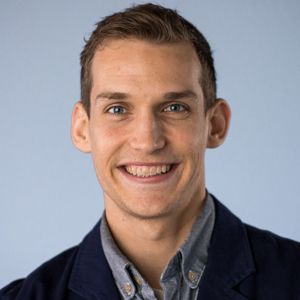 Ben West
Motion Graphics Designer
Sheryl Wood
Accounting Associate
Sue Zdinak
Data Team Lead
Meet our Board of Directors
Our Board of Directors is committed to sharing their gifts, talents, and expertise to support the Dynamic Catholic Mission and Vision. By guiding our major initiatives and strategic decisions, they help us best utilize our resources to re-energize the Catholic Church in America.
Meet Our Departments